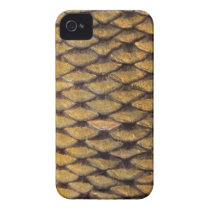 Carp iPhone Case Anyone?
Feel like a fish to the side of the head? Well it appears that at least some Canadians do if these fish themed mobile phone cases are anything to go by.
Designed by the team at
Fishing Fury
based in Ontario Canada, you can now buy an iphone fish scale case in themes including carp, brook trout, barracuda and more.
check out the full range of iphone cases with
fish scale patterns here
.