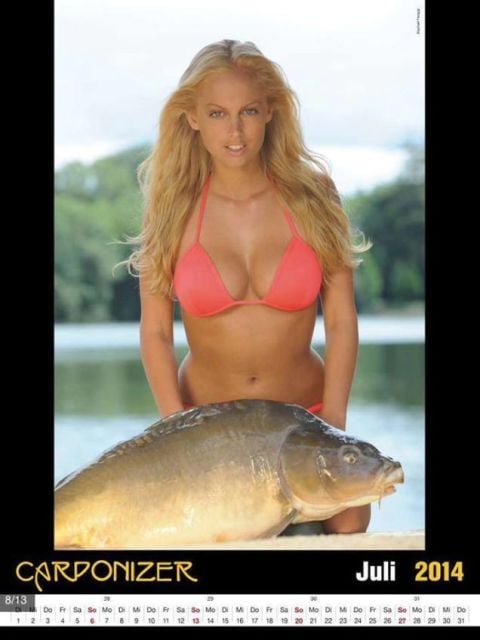 One of our readers told us about
sexy carp calendar
or more correctly,
this story
about how it was such a bad thing! The calendar, known as
The Carponizer
is designed to promote carp fishing in Germany.
Here is a selection of the photos from the sexy fishing calendar. So what do you think?
And don't worry, no carp (or models) were hurt in the making of this calendar. The producers
say on Amazon:
"During the shoot greatest emphasis was placed on the well-being of carp and cute women"
And of course it was released just in time for Christmas.